New York
New York City's Chapter of the Back Room Shakespeare Project will kick your ass for free.
NYC, you crazy
11 shows in our first two years in NYC!
Next up: TBD
Sign up for the NYC email list to hear more. All photos by Carlyn Janus.
GHOSTs OF NYC PAST
NYC SEptember 2019: Antony and Cleopatra
Andrea Abello, Emily Anderson, Jeremy Catterton, Caitlin Costello, Michael Hammond, Matt Holzfeind, Torsten Johnson, Shannon Matesky, EmJ Nelson, Jackson Reddy, Kihresha Redmond, Kevin Reyes. Music by Alexa Grae. On book: Celine Dirkes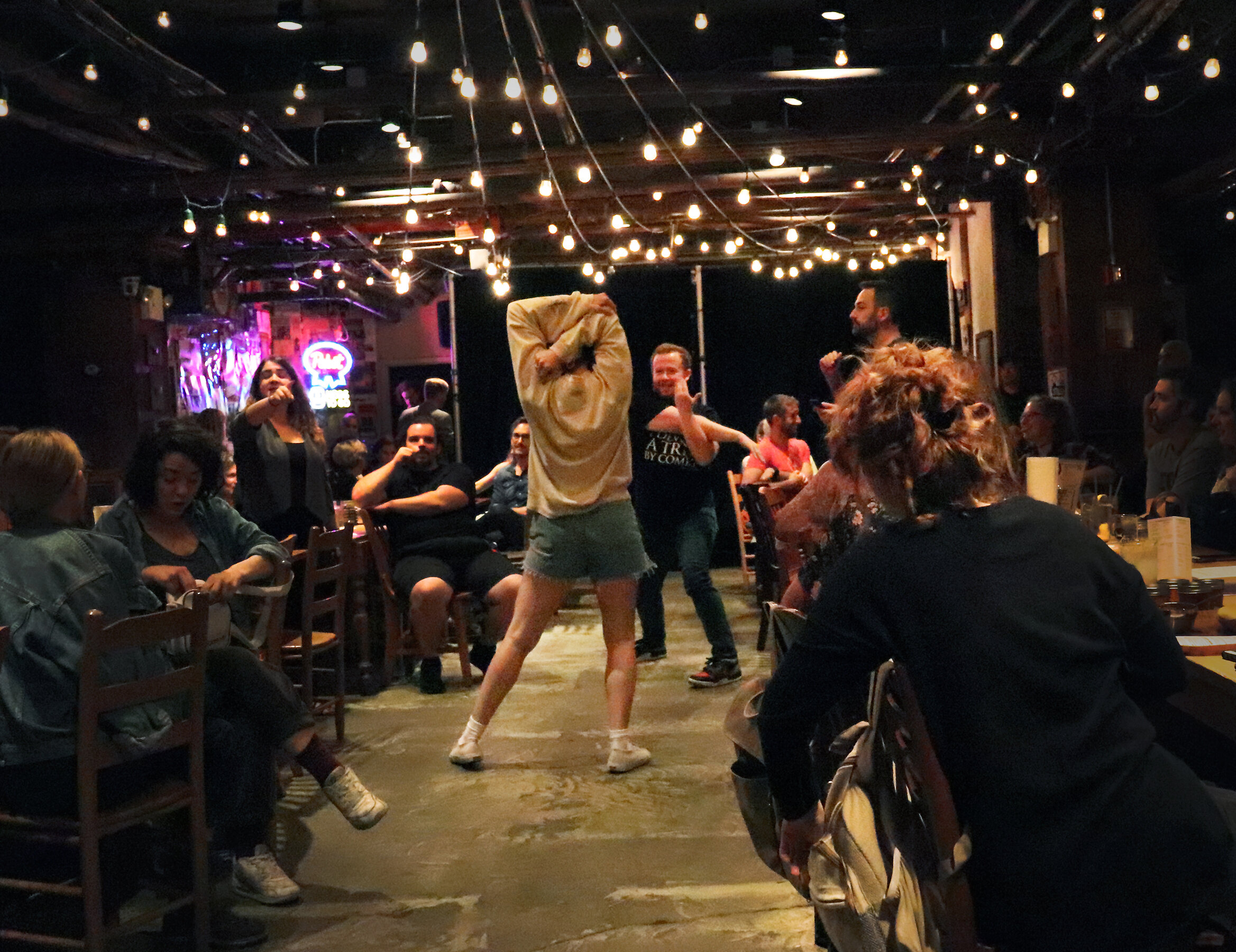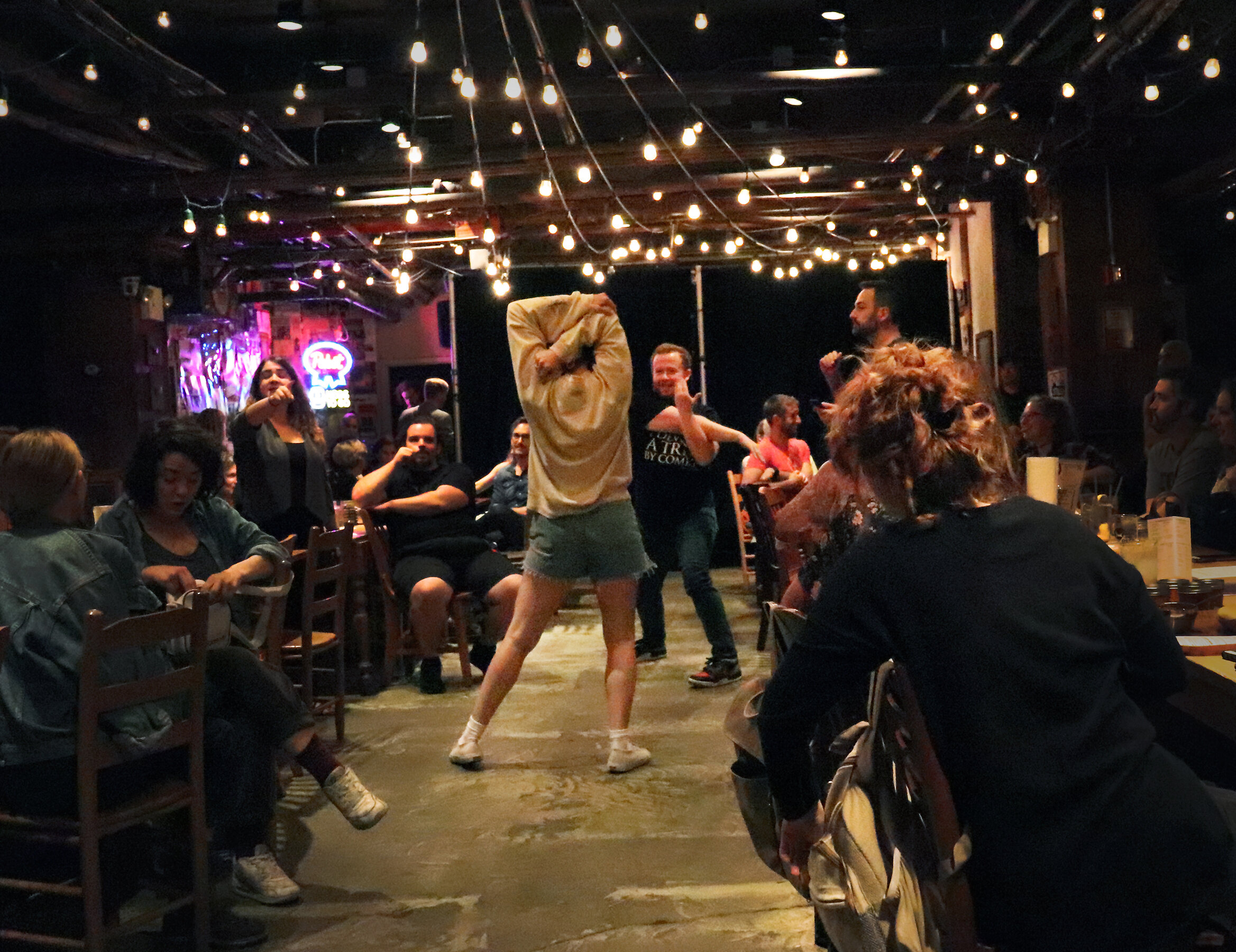 NYC July 2019: A Midsummer NIght's Dream
Alex Weisman, Andy Martinez, Caitlin Costello, Caroline Siewert, Cassandra Cushman, Emily Shain, Esaú Cesar Mora, Katie Melby, Mary Glen Fredrick, Matthew Bovee, Nowani Rattray, Ross Cowan, Tommy Nelms, and Torsten Johnson On book: Anne Ray
NYC March 2019: Cymbeline
Esau Mora, Don Taylor, Caroline Siewert, Jesse Thurston, Arianna Ennis, Sean McIntyre, Nowani Rattray, Tommy Nelms, Matt Holzfeind, Galen Murphy-Hoffman, Michael Gonring, Michael Hammond, Clare Parme, Francisco Arcila, Celine Dirkes, and Emily Shain. On book: Celine Dirkes
NYC December 2018: Coriolanus
Caroline Rau, Clare Parme, Cassandra Cushman, EmJ Nelson, Matt Holzfeind, Celine Dirkes, Ethan Dubin, Esaú Mora, Torsten Johnson, MG Fredrick, Blake McKay, Austin Blunk, Caitlin Costello, and Michael Fell. On book: Michael Hammond- with fights by Jared Kirby.
NYC September 2018: As yoU Like It
Caroline Siewert, Blake McKay, Ethan Dubin, Nowani Rattray, Michael Hammond, Caitlin Costello, Yonatan Gebeyehu, Sean McIntyre, Hannah Corrigan, Michael Fell, Francisco Arcila, Ali Rose Dachis, Celine Dirkes, Jesse Thurston, Eric Powell Holm, Mary Glen Fredrick. On Book: Anne Ray
NYC July 2018: Much Ado About Nothing
Sean McIntyre, Jesse Thurston, Emily Shain, Caitlin Costello, Ethan Dubin, Kim Blanck, Torsten Johnson, Alex Weisman, Dominique Brillon, Mary Glen Fredrick, Esaú Cesar Mora, Britt Faulkner, Michael Hammond. Jessie Fisher, Erik Hellman. Prompter Ryan Morey
NYC May 2018: Winter's Tale
Caroline Kingsley, Eric Holm, Caroline Siewert, Sean McIntyre, Jesse Thurston, Emily Shain, Gregory G. Schott, Nowani Rattray, Ethan Dubin, Kim Blanck, Nicole Ketchledge, Josephine Stewart, Lyndsey Anderson, and Stephen Bennett. On book: Celine Dirkes
NYC March 2018: Act V of Midsummer nights dream at Shakescon
Sarah Oravetz, Ryan Morey, Michael Goldstein, Mary Glen Fredrick, Emily Shain, Caitlin Costello, Hannah Corrigan, Torsten Johnson, Matt Holzfeind, Gregory Schott, Blake Mckay, Kitty
NYC February 2018: Romeo & Juliet
Ali Dachis, Nowani Rattray, Sean McIntyre, Victoria Blade, Victoria Nassif, Eric Powell Holm, Katie Melby, Jesse Thurston, Michael Fell, Emily Shain, Anthony Venturini, Blake McKay, Caitlin Costello, Luis Vega, Mary Glen Fredrick, and Matt Holzfeind. On book: Celine Dirkes
NYC October 2017: Macbeth
Victoria Blad, Emily Shai, Shannon Matesk, Emily Case, Caitlin Costell, Miriam Mint, Katie Melb, Sean McIntyre, Celine Dirke, Blake-Briana McKa, Nowani Rattra, Ali Rose Dachis, and Jesse Thursto. On book: Celine Dirkes
NYC August 2017: The Tempest
Emily Shain, Caroline Rau, Miriam Mintz, Caitlin Costello, Kim Blanck, Gregory Isaac, Ali Rose Dachis, Ethan Dubin, Michael Fell, Michael Gonring, Emily Casey, and Shannon Matesky. On book: Celine Dirkes
NYC April 2017: 12th Night
Emily Shain, Katie Melby, John Thibodeaux, Caroline Rau, Miriam Mintz, Jesse Thurston, Caitlin Costello, Samuel Taylor, Victoria Blade, Ryan Morey, Kim Blanck, and Celine Dirkes